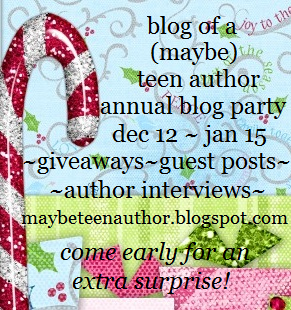 Hey my amazing readers!
Just wanted to give you a heads up that my guest post for
Maybe a Teen Author
is live now! Emily is celebrating her second blogoversary and for the party, she's lined up a bunch of wonderful bloggers to guest post on her blog, including yours truly. Though I don't quite measure up to the rest of her line up. :)
So yeah! Happy anniversary to Emily, and head over to her blog to
check out my guest post
. (I'm a bit biased, but I think it's pretty good.)
Also just realized this is the first guest post I have ever done! That was fun.
On a completely unrelated note, Inklined's first blogoversary is January 25. Any suggestions for what I should do to celebrate?